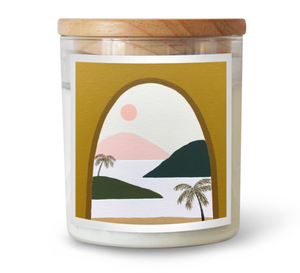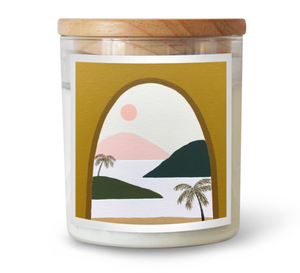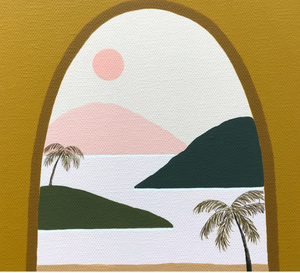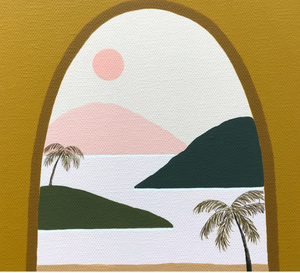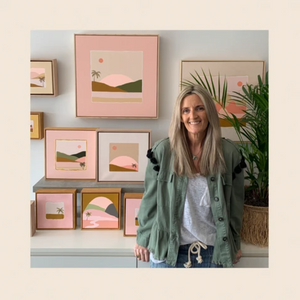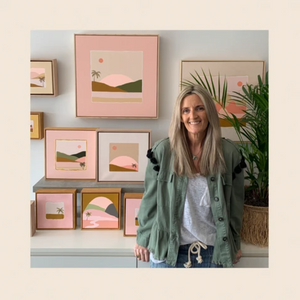 On Sale
MIDDAY DREAMING FT LOHA BY PENNY CANDLE 600G
Its all ALOHA vibes from Penny! With a mixture a memories from her fav tropical holidays to the beautiful surroundings of her home town in Torquay, Victoria.
Penny spends hours mixing up all those colours to get just the right shade for her paintings, she loves colour and uses these shades to bring a sense of calm into your homes. 
We love Penny's 'home away from home' vibes she brings to her paintings. 
SCENT: M A L I -  Blends coconut and lime sublime, take me for cocktails
on the beach, with a summer breeze and palm trees.
Australian made & hand poured into a glass jar matched with a custom raw wood lid.
The Commonfolk candles are 600g of creamy, pure and renewable soy + coconut wax, blended with our own Australian made fine fragrances oils and enriched with essentials oils.

Enjoy 80-100 hours of bliss.
The Commonfolk candle uses an eco-friendly, non-toxic cotton wick to help you create your calming rituals.