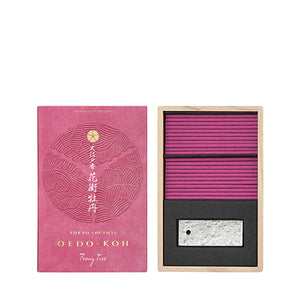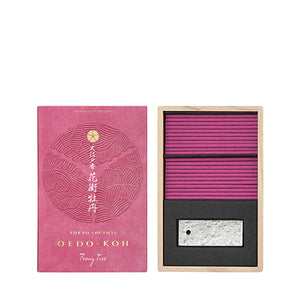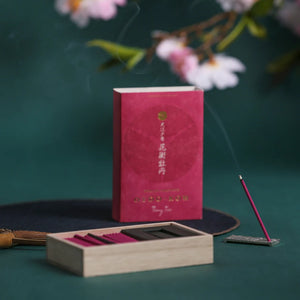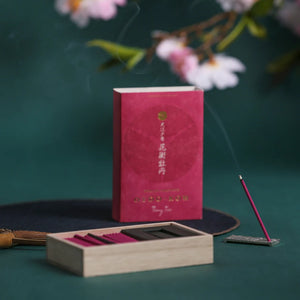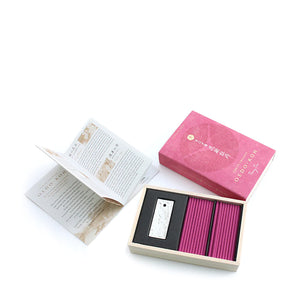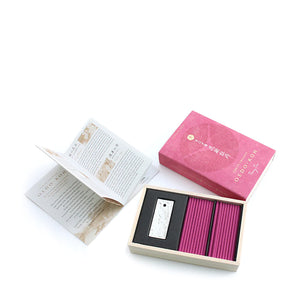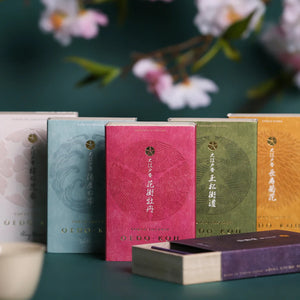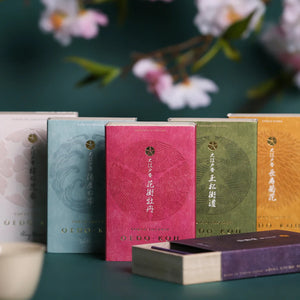 On Sale
NIPPON KODO OEDO-KOH INCENSE - Peony Tree
Nippon Kodo's Oedo-Koh Collection is inspired by the Edo period of Japanese history which lasted from the 1600's to the 1800's. This era is famous for 'Iki' an urban culture of 'dandyism' that emerged to celebrate a minimalist approach to life that embraced thoughtfulness. This immaculate incense was created by master incense artisans from modern Tokyo, using fragrance to represent a range of Edo-inspired scenes. The luxurious set contains a bespoke incense holder and 60 perfume sticks that burn for up to 12 minutes each.
In Edo, there used to be a Hanamachi geisha quarter called Yoshiwara, designed for men. The quarter was home to many beautiful women, and those known as Oiran were particularly idolised for possessing unparalleled beauty, intellect, and talent. Oiran would wear the most gorgeous of costumes and high footwear, and walk the main street accompanied by many servants. The flower reminiscent of an Oiran is the peony, and this incense has the fragrance of this gorgeous and noble flower—like the lingering scent left in the tracks of an Oiran. The aroma of this Peony Tree fragrance is sure to evoke a feeling of elation in you and all those around you. Made in Tokyo, Japan. 
‐ Wooden box with sliding cardboard case
‐ Includes 60 sticks
‐ No bamboo core for a clean burn, pure scent
‐ Includes mini tin incense holder
‐ Burn time: Approx. 12min
‐ Expertly crafted in Japan
‐ 6.7cm x 10.2cm x 2cm
How To Use:
Stick incense are the most popular of all types of incense. Place the incense stick in an incense holder and light the end, then blow out the flame. An incense holder that is big enough to catch the ash that will fall as the stick burns will be best for cleaning up afterwards.