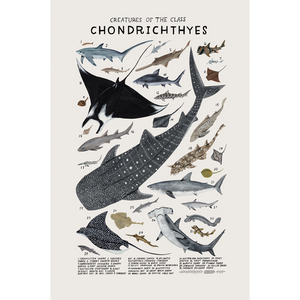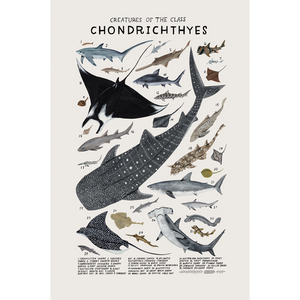 On Sale
CREATURES OF THE CLASS CHONDRICHTHYES - KELZUKI PRINT
These super cool prints are by artist, illustrator Kelsey Oseid, who loves to work with traditional medie, (mainly gouache and watercolor) to create playful, natural world oriented illustrations & designs.
They are perfect for kids or any adult!
This poster chronicles 31 beautiful and strange sharks, rays, and chimaeras of the taxonomic class Chondrichthyes.
Printed in Minneapolis on acid free 80# Mohawk Superfine cover.
Art print of an illustration by Kelsey Oseid.