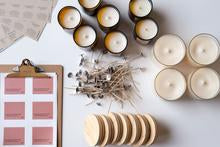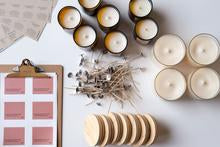 On Sale
HAPPY DAYS - BRA OFF SOY CANDLE 260G
The Happy Days Range is a little bit fun, a little bit hippie and a whole lotta soul.
These are Australian Made + Hand Poured candles. Our Mid sized Amber Jar candles are made from recycled bottles to support sustainable living and matched with our signature custom raw wooden lid.
Eco-friendly, non-toxic cotton wicks to help you create your calming candle rituals.
Our Candles have 260g of creamy, pure and renewable soy + candle wax, blended with our own Australian made fine fragrances oils and enriched with essentials oils.

Enjoy 40 hours of bliss.
T U L U M - Take me to the tropics of Tulum to wander and wonder with this dreamy mango and lime sublime.