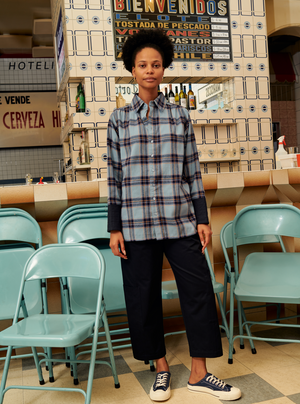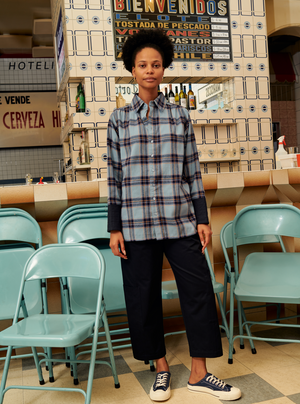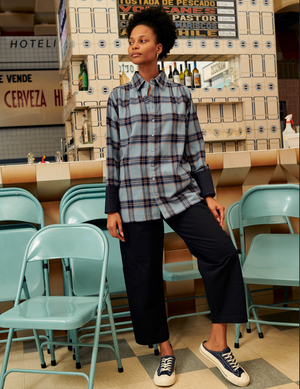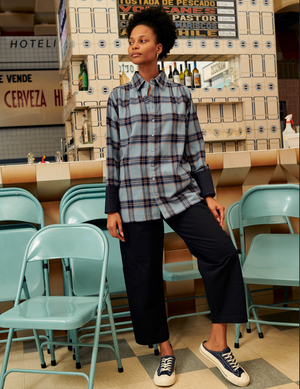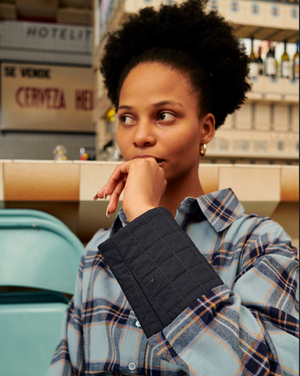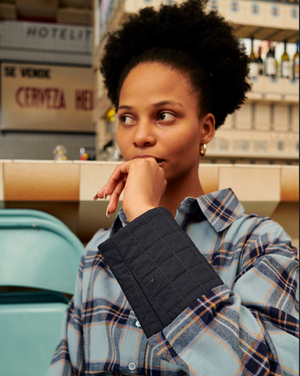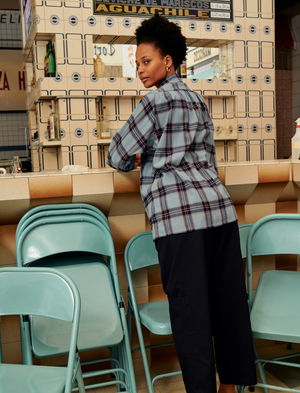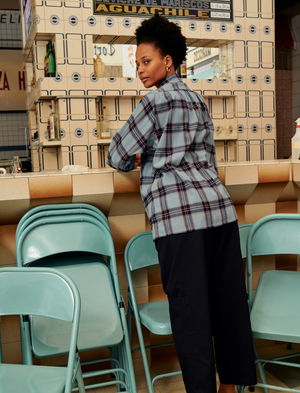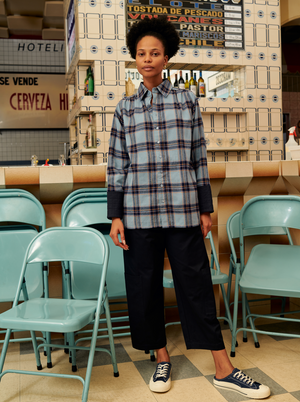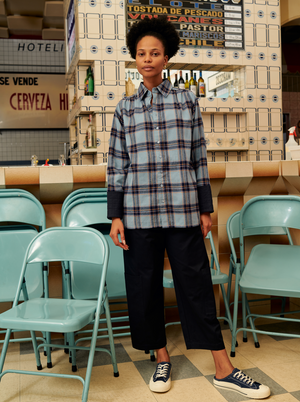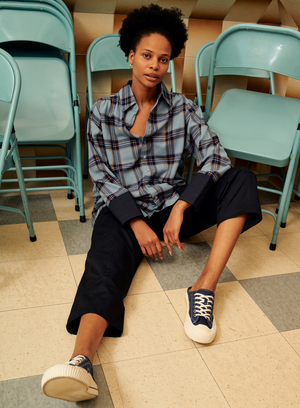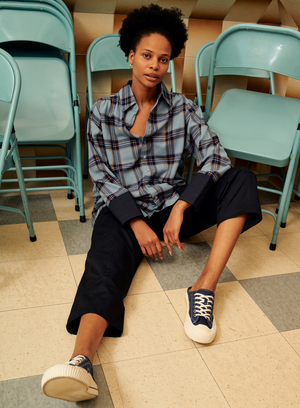 On Sale
BONNY SHIRT - BLUE
This cool flannel tartan shirt from Barry Made is chic, stylish & the perfect to go to!
Adding a touch of colour, wear with denim, layer up on the cooler days.. even where open over a tee or dress.
Blue check, shirt style with contrasting navy quilted cuff detail.. We love this shirt!
 Cotton