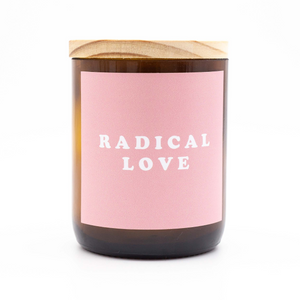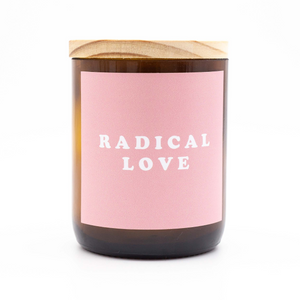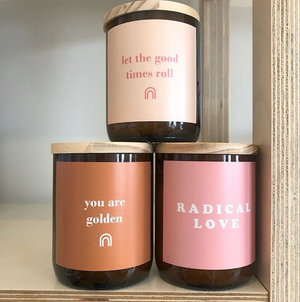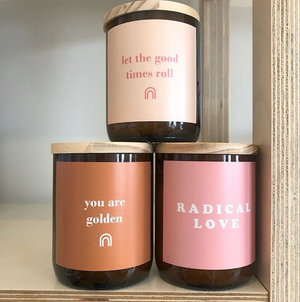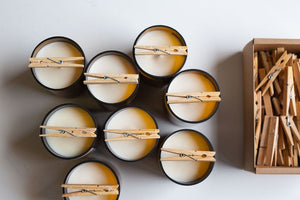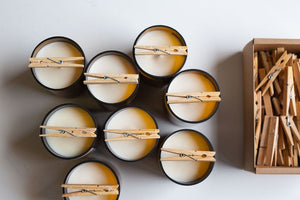 On Sale
HAPPY DAYS - RADICAL LOVE 260G CANDLE
The Happy Days Range is a little bit fun, a little bit hippie and a whole lotta soul!
Australian made & hand poured into a midsized Amber Jar that are made from recycled bottles matched with a custom raw wooden lid.

H I M A L A Y A S - Calm the body, soul & the mind with Sage and Cedarwood. Cleanse, Clear, Create! 
They use an eco-friendly, non-toxic cotton wick to help you create your calming rituals.
The Commonfolk Collective Candles have 260g of creamy, pure and renewable soy + candle wax, blended with our own Australian made fine fragrances oils and enriched with essentials oils. 
Enjoy 40 hours of bliss.