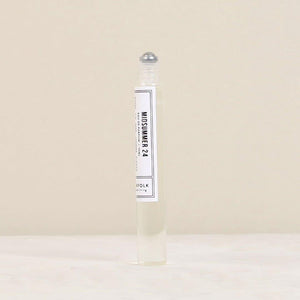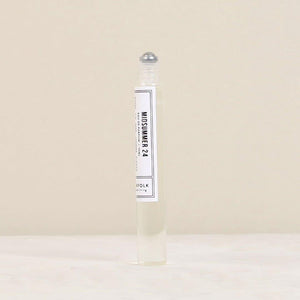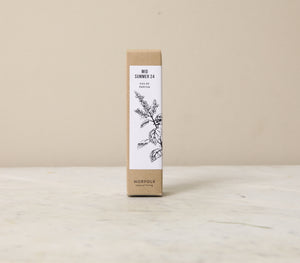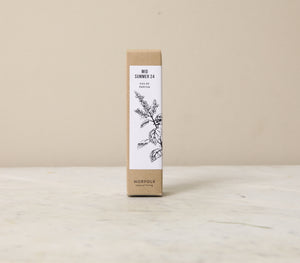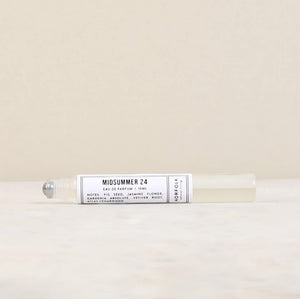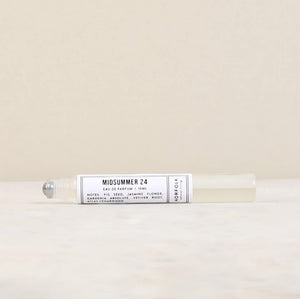 On Sale
PARFUM - 24 MIDSUMMER ROLLERBALL
This unisex Parfum is hand made and bottled in a perfumery on the coast in Norfolk.
Floral Notes: Fig Seed, Jasmine, Gardenia, Vetiver, Cedarwood.
Gently roll a small amount of oil directly onto your pulse points, such as your temples, inner wrists and inner elbows. Take three slow, deep breaths and allow the aroma to envelop your senses. 
10ML
Beautifully boxed. Made in England.