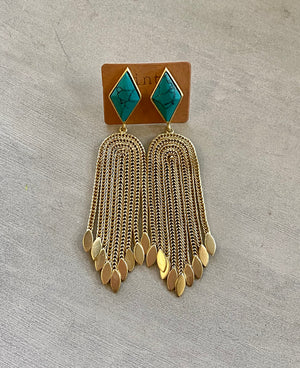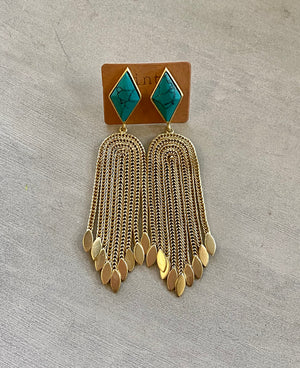 On Sale
OLIVIA TURQUOISE EARRINGS
The contemporary artesian jewellery from Gemajesty is bold, elegant & not for the one who wants subtle!
Dress up an outfit with these stunning statement pieces which are like a work of art!
Gold plated brass, each piece of jewellery is handmade, one of a kind or crafted from limited production. 
Stone inset are from a variety of semi precious stones, pearl and quartz.
Wide: 1,5CM
Length: 7CM