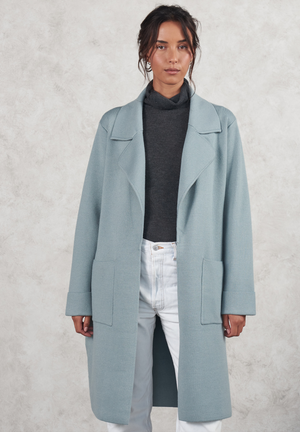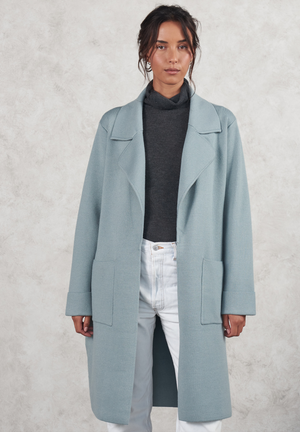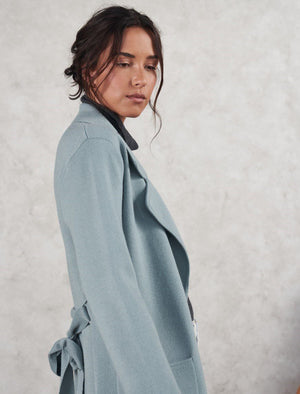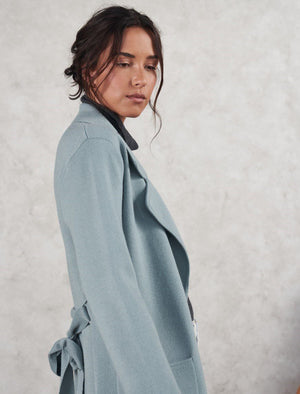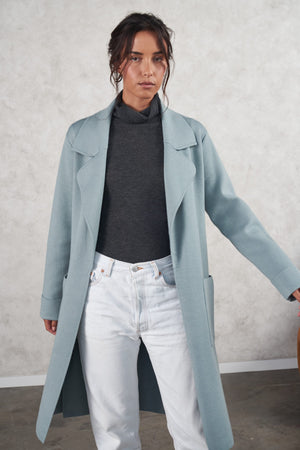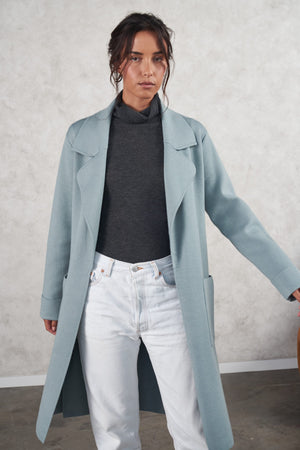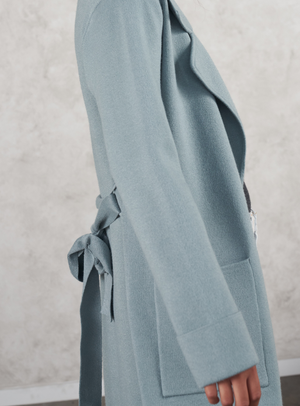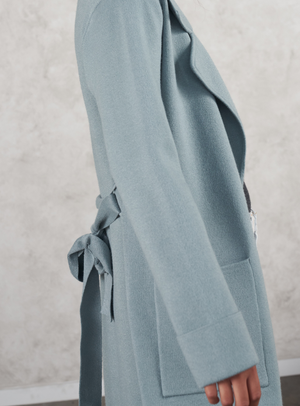 On Sale
MIMI COATIGAN - MINT
The Staple Winter piece from Little Lies is their Coatigan!
The new Mimi Coatigan is light weight and so versatile, it can easily be dressed up into the evening or worn casual.
The perfect fusion of a coat and a cardigan, with the comfort of a cardigan and the style and structure of a coat!
A soft mint colour:  Midi Length, soft stretch, soft collar, button detail on cuff, tioe around waist, side pockets and small split each side to give shape and space.
S/M 6-10
M/L 12-16
5% Wool/ 20% Nylon/ 28% Acrylic/ 47% Viscose