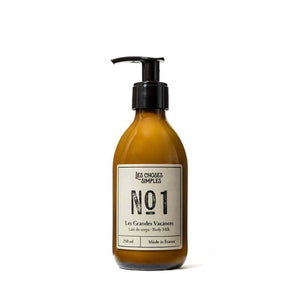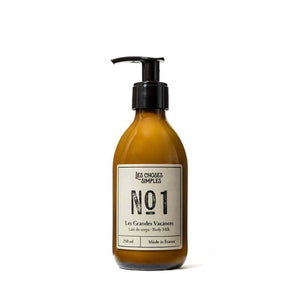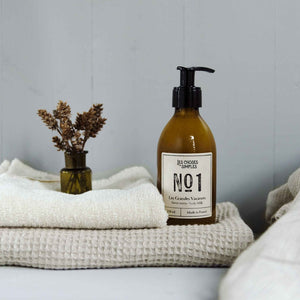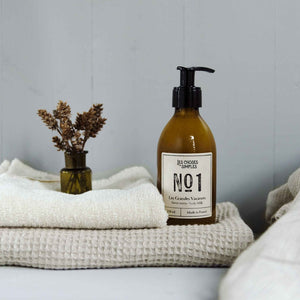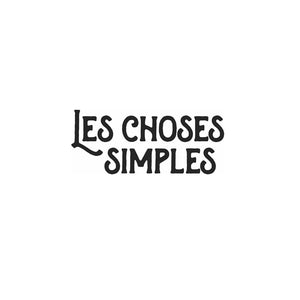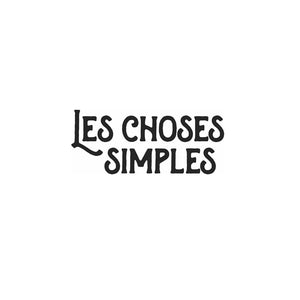 On Sale
LES GRANDES VACENCES SHE BUTTER HAND & BODY MILK
Renowned for its concentrated vitamin E and polyphenols properties, Mediterranean's have always used olive oil in their beauty routine. Les Choses Simples Les Grandes Vacances Hand & Body Milk is formulated with nourishing shea butter, olive oil and coconut oil to create a synergy that will regenerate, soften and protect skin, leaving it nourished and silky smooth. No. 1 Les Grandes Vacances, a warm amber scent reminiscent of long summer holidays spent at the beach somewhere between Saint Tropez and Hyères. Made in small batches in Provence, France.
Fragrance:
A sunny and rich, powdery amber scent, with a hint of vanilla and lemon, very mediterranean
‐ 98.4% natural ingredients
‐ No parabens, no silicons, no mineral oil, no artificial colouring, no sulphates (SLS), no phthalates
‐ Glass bottle
‐ Made in France
‐ 500ml
COCONUT OIL: nourishes, softens the skin. Rich in Vitamin E and A.
OLIVE OIL: anti-oxydant, anti-aging. Hydrating and nourishing. Soothes irritated and/or sensitive skin. Rich in phytosterol and vitamin E.
SHEA BUTTER: Anti-inflammatory and soothing. Nourishes deeply the skin and increases its elasticity. Instant relief for dry skin, improves skin condition. Rich in vitamin E and A and phytosterols.