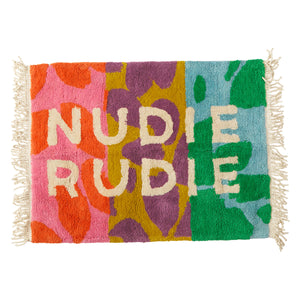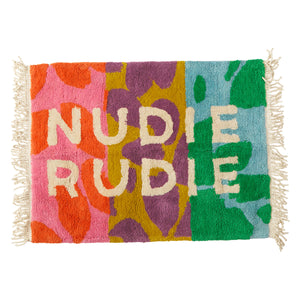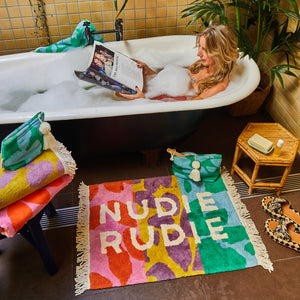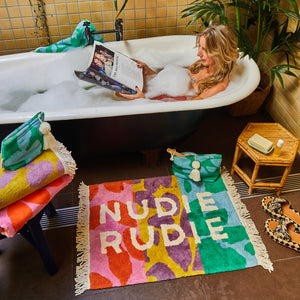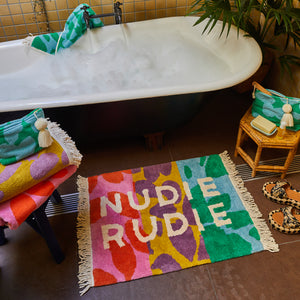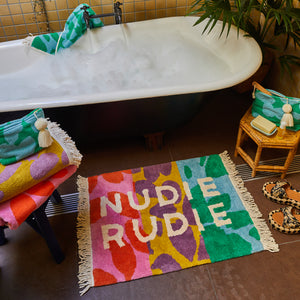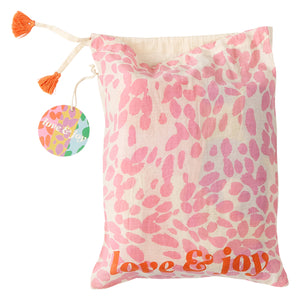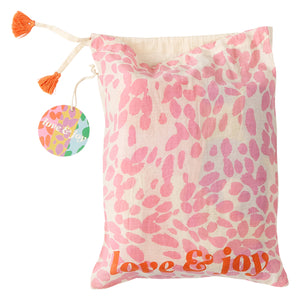 On Sale
HERMOSA NUDIE RUDIE BATH MAT
Plant your feet each morning on our incredibly plush, super absorbent, Nudie Rudie bath mat and start every day with a cheeky giggle.
The Hermosa embodies the classic animal print, combining three different colourways to boost the vibrancy in your bathroom. Combine that with our tongue-in-cheek Nudie Rudie slogan and soft fringe trims.
Measures 80 x 60cm
Milk, Paprika, Dahlia, Perilla, Hydrangea, Turmeric, Verbena
Made from cotton
NOTE: Due to the hand-loomed nature of our bath mats, minor colour variations may occur. The bath mat also requires a little extra care when washing - please always wash in cold water, using mild detergent and on a gentle cycle. For the first wash we suggest washing alone and in a wash bag, as the mats can be prone to shedding fluff on the first few washes.