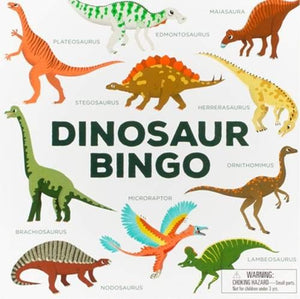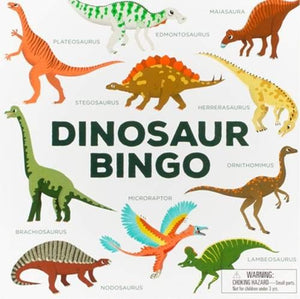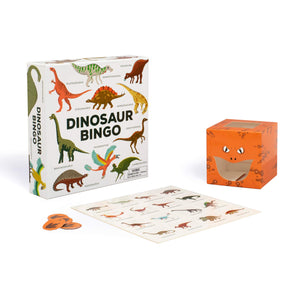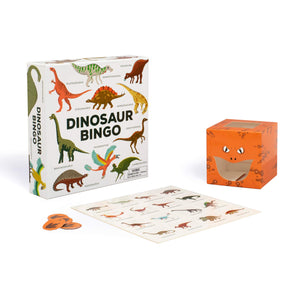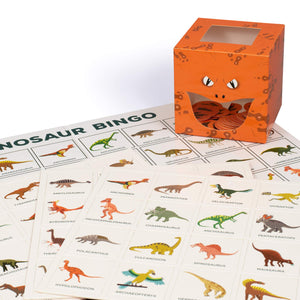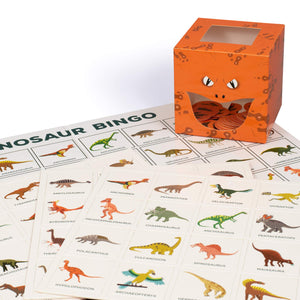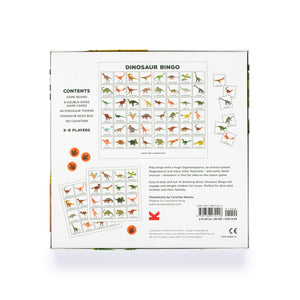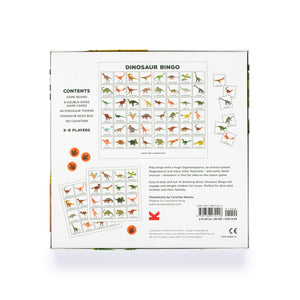 On Sale
DINOSAUR BINGO
This family-friendly game is packed with Dino  creatures for hours of bingo fun!
In this fun kids edition play bingo with a huge Giganotosaurus, an armour-plated Stegosaurus and many other fearsome dinosaurs in this fun and engaging take on the classic game.  

Easy to play and full of weird and wonderful creatures, Dinosaur Bingo will engage and delight children for hours. It can be played with three to eight people, making it the perfect game for dino-mad children and their families.  

22 X 22 x 5CM Boxed.