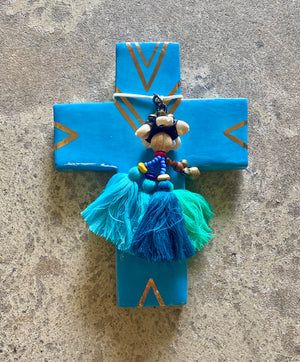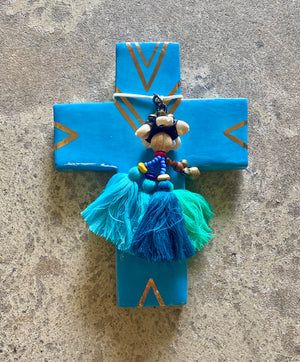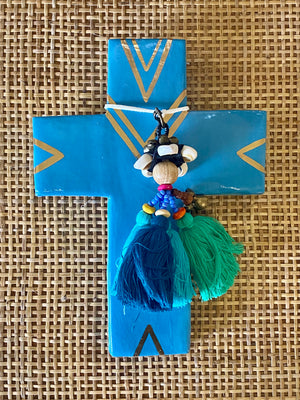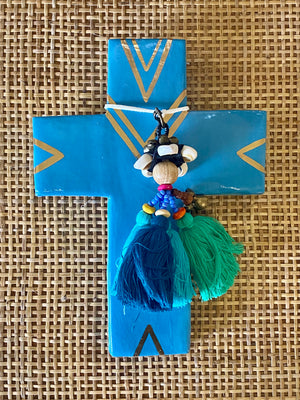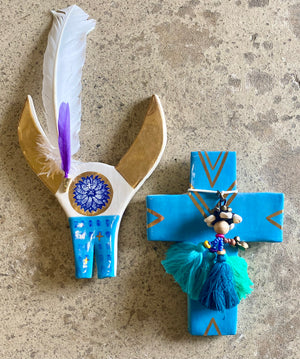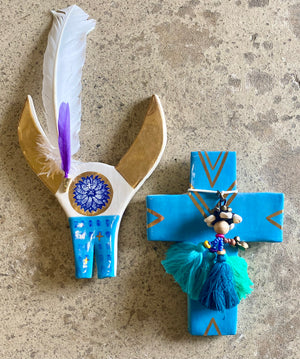 On Sale
CARLA DINNAGE - MEDIUM CROSS PACIFIC BLUE
These Boho style wall hangings are all individually unique!
They are handmade, hand painted ceramic pieces. Melbourne based ceramic artist, Carla's range of ceramics are totally gorgeous!! 
Size: 24X17 cm
Embodies Gold leaf. & individual one-off design.
Some come with a removable tassel & all have a wall hanger at back.