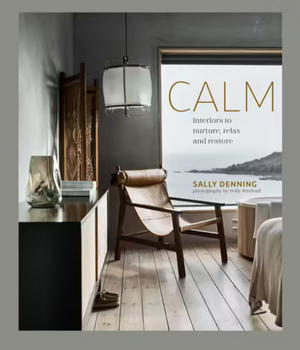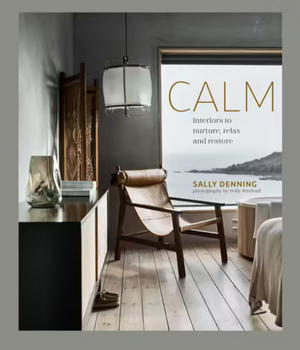 On Sale
CALM By Sally Denning
In recent times, many of us have spent more time at home than ever before. Creating a home that instills a sense of calm will cocoon and protect us from the outside world, create a sense of wellbeing and make us feel truly nurtured.

Calm will help you create a restful, restorative interior that draws you in and makes your shoulders drop the moment you walk through the door. Sally Denning first explores the essential foundations of a tranquil, comforting home: calming and harmonious colours, textiles, pattern, lighting and decorative elements. She goes on to explore a mix of accessible real-life homes, ranging from city homes to country houses, new builds, flats/apartments, beach houses and more. The spaces may be different, but they all share one thing: a timeless, soothing and restful atmosphere that is a pleasure to come home to.

About the Author

Sally Denning is an interiors stylist and creative director. She has nearly 25 years' experience, including many years working on leading interiors magazines. Sally embarked on a freelance career 13 years ago and her work now appears in titles such as Homes & Gardens, Homes & Antiques, House Beautiful and Country Homes & Interiors. She also has a wealth of commercial clients, including Little Greene, Neptune, Original BTC and Ian Mankin, who draw on her styling skills and creative flair.

She lives in the Cotswolds, UK, with her family and dog Buster.
Format: Hardcover
Language: English
Number Of Pages: 176
Dimensions (cm): 2 x 22.2  x 26
Weight (kg): 1.04