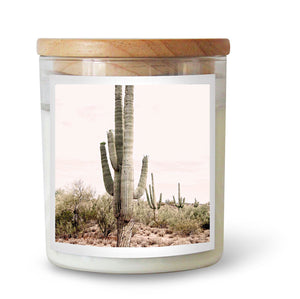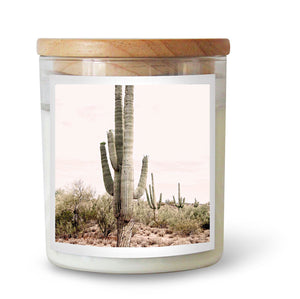 On Sale
CACTUS COUNTRY CANDLE 600G
THE COMMONFOLK COLLECTIVE SOUL CANDLE 
The cactus symbolizes warmth, protection and endurance.

Each time you light this gorgeous candle, know that you sometimes things take time, but you are strong....you've got this!
Scent: Byron Fragrance, A creamy blend of almond + coconut milk. This offers smells of vanilla, sweet almond, warming caramel & a twist of coconut.
 Australian made & hand poured into a glass jar matched with a custom raw wood lid.
600g of creamy pure soy + candle wax that will give you up to 80-100 hours of burning.
The Commonfolk candle uses an eco-friendly, non-toxic cotton wick to help you create your calming rituals.